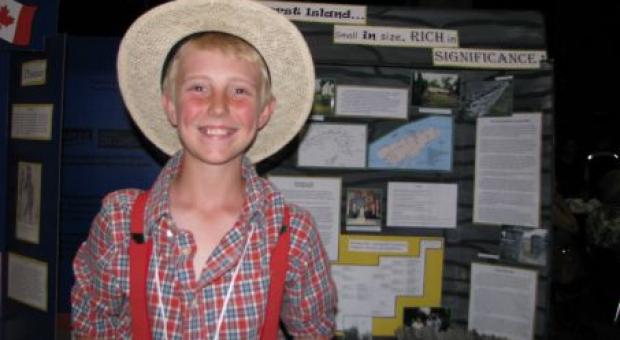 2014
Matthew
Amherst Island is a small island located west of Kingston, in the Bay of Quinte. This is a primarily agricultural community, accessible only by water, which has changed very little over the past 200 years. Few people in the area know of the island.. My great-grandfather and my great-grandfather back were born on the island and my mother shared with us many stories of this special place. So I decided to learn more about the island and my family history. This project provides a detailed history of the Amherst Island, explains why the Irish settled there, and describes its unique dry stone fences. During my research, I learned a lot about my family history that surprised me and many facts about the island that I did not know. Though Amherst Island is a small and relatively unknown region of Ontario, it has a huge historical significance, cultural and ecological! I hope my project inspires a greater appreciation and respect for this small but important island that my family love it!
What is the meaning of your history in the context of the history of Canada?
Every Canadian has his own personal family history. Our origins and the experiences of our parents, grandparents, great-grandparents, etc. affect us deeply. Family history often provides a personal connection which places us in the history of Canada. During my research on Amherst Island, I learned that immigration is an integral part of the development of Canada.
Why should we be interested in Amherst Island today?
Amherst Island is a thriving community. Its residents cherish their origins and preserve the heritage and culture of their ancestors.
Matthew won the gold medal for grade six.