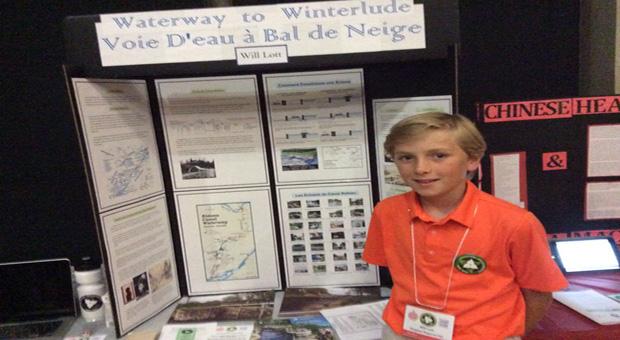 2015
William
The Rideau Canal is considered to be one of Canada's greatest engineering feats. It was built in 1832 under the direction of Colonel John By. It was originally built for military purposes as an alternate route for supplies being shipped from Montreal. This alternate route was designed to bypass the St. Lawrence River in the event that during a war with the United States, the Americans would block the river preventing supplies from Montreal being shipped to the Great Lakes. The Rideau Canal starts in Ottawa at the Ottawa River and stretches 202 kilometres south to Kingston, Ontario where it opens to Lake Ontario. It is made up of 47 locks, 52 dams and took six years to build. In the end, it was never used for military purposes but it was a valuable shipping route for common supplies and materials. In 2007, it was designated as a UNESCO World Heritage Site. Today, the canal is a major tourist attraction in both the summer and the winter. In the summer it attracts pleasure boaters from around the world and in the winter is maintained as the world's largest outdoor skating rink and is a focus of Ottawa's Winterlude celebration.
Why is this topic important in the history of Canada?
The Rideau Canal is not only an amazing engineering feat but its building highlights the contribution that Irish immigrants and French Canadian workers made to the development of our country. The work was difficult and very dangerous and many workers died in accidents or were killed by diseases but the work continued and when finished connected the Great Lakes to our future Capital. It is unlikely that Ottawa would be our Capital City without the completion of the Rideau Canal.
Why should Canadians today care about the Rideau Canal?
The Rideau Canal is now recognized world-wide as an UNESCO World Heritage Site. It is amazing that a canal built in the 1800s still is operating today. 
Will won the French language gold medal and represented the Kingston Regional Fair at the Ontario Provincial Fair in Toronto in June 2015.