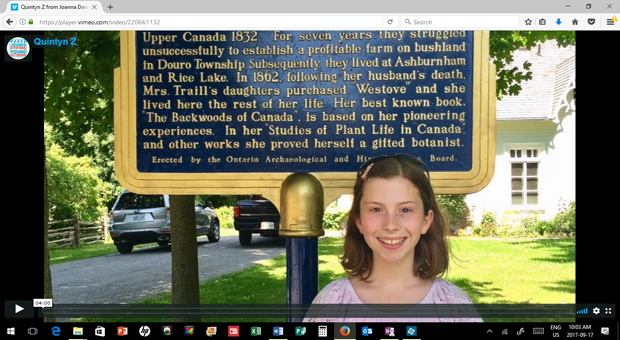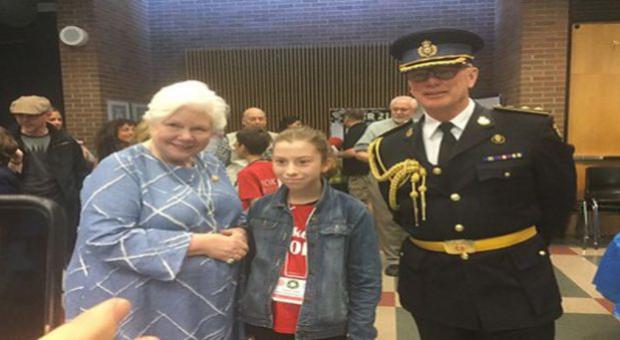 2017
Catherine Parr Traill - Women of the Wild
Catharine Parr Traill was an author, a botanist, and a pioneer in early Canada. Her descriptive writings enlightened our understanding of what pioneer living was like during the 19th century. Her strong spirit and determination helped her cope with the challenges that came with being a settler.
Why is Your Topic Important in Canadian History?
Catharine Parr Traill shared with us what it was really like to be a female pioneer in Upper Canada through her writings. Without her clear, detailed descriptions of settler life, our knowledge and understanding would not be to the extent that it is today. Also, she documented not only what it was like to be a settler, but what it was like to be a female immigrant. Catharine Parr Traill was one of the few female pioneers to clearly describe early experiences in Canada and to document in detail the beautiful botanical species of the land. She increased our knowledge of early conditions in Canada and taught us about the importance of perseverance, faith, optimism, and hope.
Why Should Canadians Today Care About Your Topic?
Catharine Parr Traill's writings continue to enlighten our current day understanding of what it took for survival as a settler in early Canada. She taught us the importance of learning from one another and forming strong social connections with family, friends, and the indigenous people. She taught us the importance of perseverance, faith, optimism, courage, and hope when faced with adversity. As we celebrate Canada's 150th birthday this year, we also celebrate our early settlers' stories. People may be interested in understanding the experiences of pioneers in early Canada because it may help us to understand some of the current day challenges faced by newcomers to Canada. Common challenges faced by early settlers and modern day emigrants may include: seasonal changes, limited social interactions, living on limited means, adapting to a different lifestyle, isolation, and coping with new lifestyle.